60" Round Table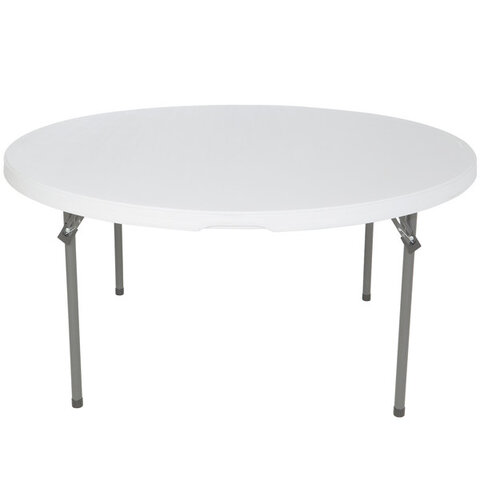 Actual Size: 5' L x 5' W x 2' 5" H
Description
White granite colored round tables that can seat up to 8 people each.
Overnight Rentals of Tables are an additonal $50 (This fee is added to your order after you book or when a quote is sent)
2 days is 2x the base price, 3 days is 3x the base price, and so on.
If you're renting tables with a tent overnight, the $50 overnight fee will stay $50 flat.